i take no credit for this tut i am just posting it here.
Things you will need:
1: Soldering Iron
2: Soldering Flux
3: An Xbox 360 RF Module (Ring of light board at the front of the Xbox)
4: An old USB cable you don't care about
5:
diode not needed, thanks for testing that bobbyblunt
6:
Driver for the receiver
7: A brain
8: OPTIONAL: Play and charge kit to sync controller to board anytime you want to
Before we go on, I have to warn you that you MUST sync your controller to the RF Module via Xbox before you move on. You don't have to worry about this if you have a play and charge.
STEPS:
1: Cut the USB with scissors keeping the male part and at least 6 inches of wire.
2: Strip the wire down to the 4 basic wires inside (Red, White, Green, and Black)
3: Strip those wires down to what ever length you feel comfortable with (Cut the red wire the shortest because the diode goes on this one)
4: Solder on the diode to the red wire (Look below for diagram)
5: Now follow this image I made;
6: This should be your final product;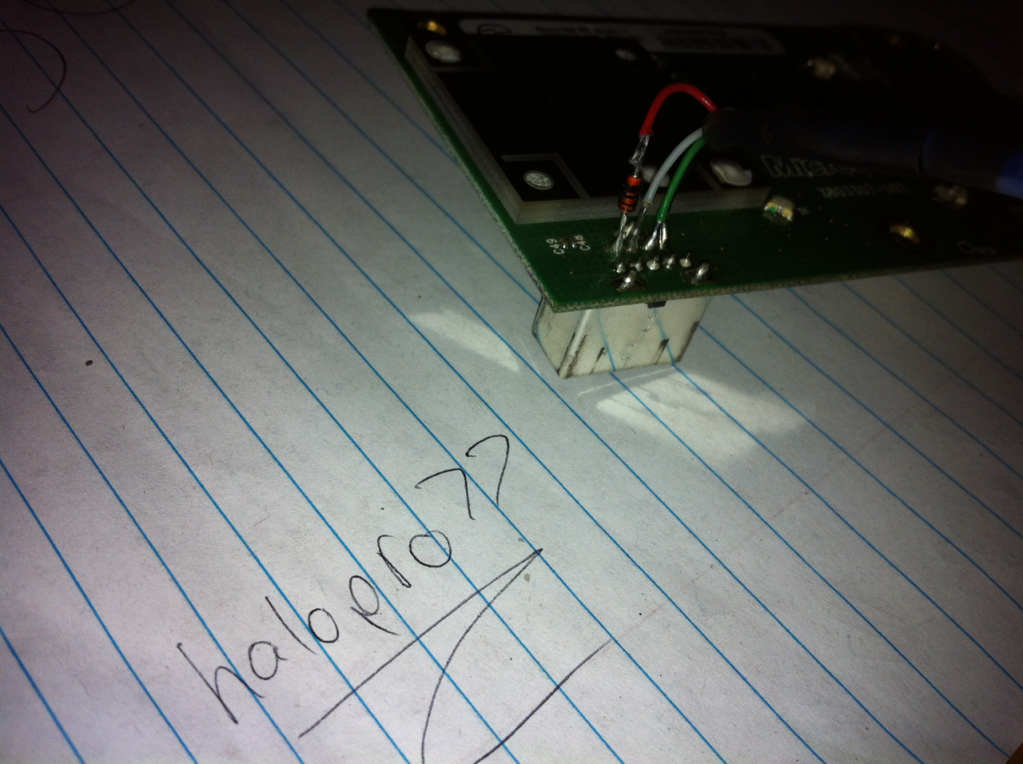 (The black wire is kinda hiding)
7: Lets go to the PC portion. First download the official Microsoft wireless receiver driver from the top and install it normally.
8: Now watch this video:
Source
this is the one i made